"Great event! Shout out to 
CULINARY COUTURE
®
 for hooking me up with the  
                                                   gold-gilded coco pâté
.  
Never had anything like it, would definitely try this again."
Mims - Multi Platinum Rapper


 

"I honestly was goggling and searching to prepare for our event and while I was searching - I found the name of your company among the top luxurious chocolate brands in the world." 



Ms. Amina Alshahri - Nayyara – Riyadh, KSA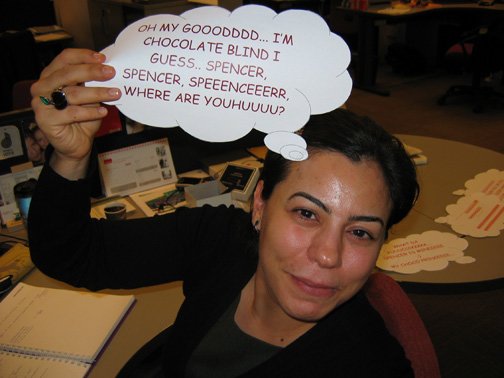 "As a choco maniac, I adooooored your lovely pâté

. Me and some of my favorite pals in the office had it all and we loooooved it. Actually, there're no words to explain our pleasure but I have some photos for you!"
Kiss:)  - Burcu ISTANBUL, Turkey
"We arrived back home to a package with your unbelievably delicious pate.  OMG!!!  It made me quickly forget the gelato I ate everyday in Italy.  Also, I must say, in addition to the exquisite flavor of your creation, the wording and sentiments evoked by your packaging bring the entire experience to a whole new joyous level.  
THANK YOU!"
Kenneth Olsho - 

 Tins

Plus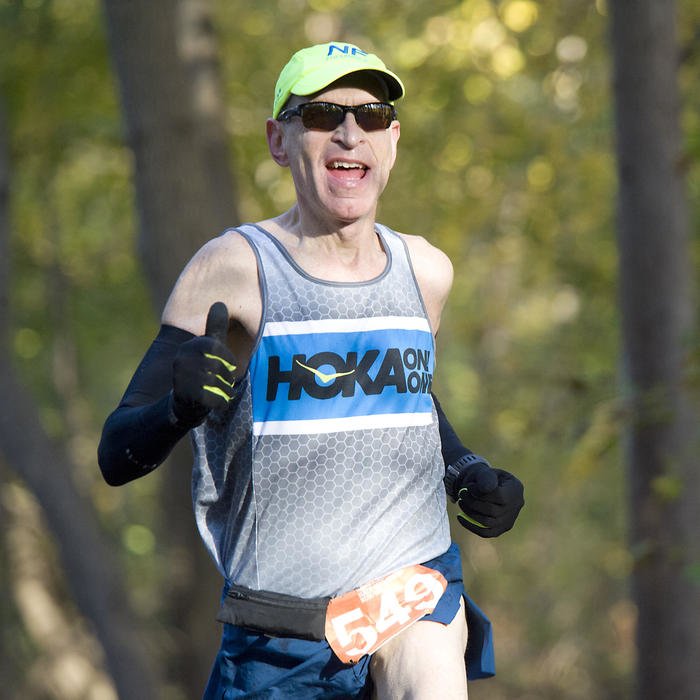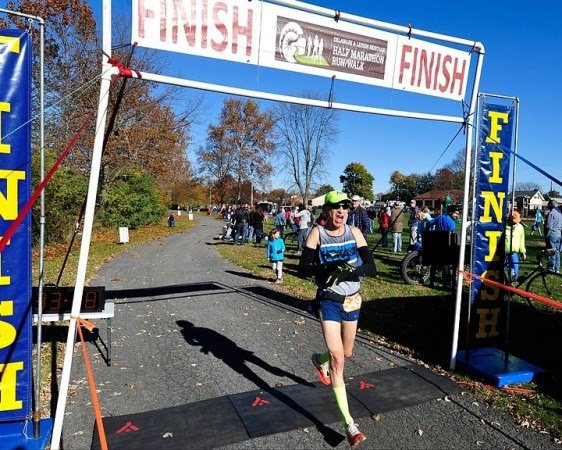 "

I brought them with me to share with a friends in D.C., and we all loved the swag, and now I see why you use swag to describe it, because it should be a gift in the Oscar swag bag!  Both the pate and the crisps were the highest quality, and delicious.  And your presentation was great, too.  Thank you."

 
Larry Finkel -  Director Food & Beverage Research, Market Research




"UN DESERT DE LUX PERFECT" 
Luxury Rich and Famous Magazine – Romania
"I live for 

CULINARY COUTURE

®

! I had the lavender-rose coco pâté. I've never  tasted chocolate like this before. It's so rich, you have to eat it slow,  little by little. I would recommend this to colleagues."

Jay Johnson - Celebrity Stylist








"Hopefully we will be able to work with 

CULINARY COUTURE

®

, we at EXUDE are big fans."
Jenna Stevenson - Marketing Coordinator, EXUDE Magazine


"Truly a delight! I will share here at Martha Stewart Living Omnimedia."
Theresa Tursellino - Vice President, Licensing, Martha Stewart Living Omnimedia


"I shared the wonderful coco pâté  and the coco covered almonds, 

What a hit! We all loved them! Great packaging, too!"
Suzanne Sheppard - Architecture and Interior Design Program, UCLA Extension, Department of the Arts
       




"It's exquisite! I was blown away by the packaging!!"



Kristine Kotta,  New York City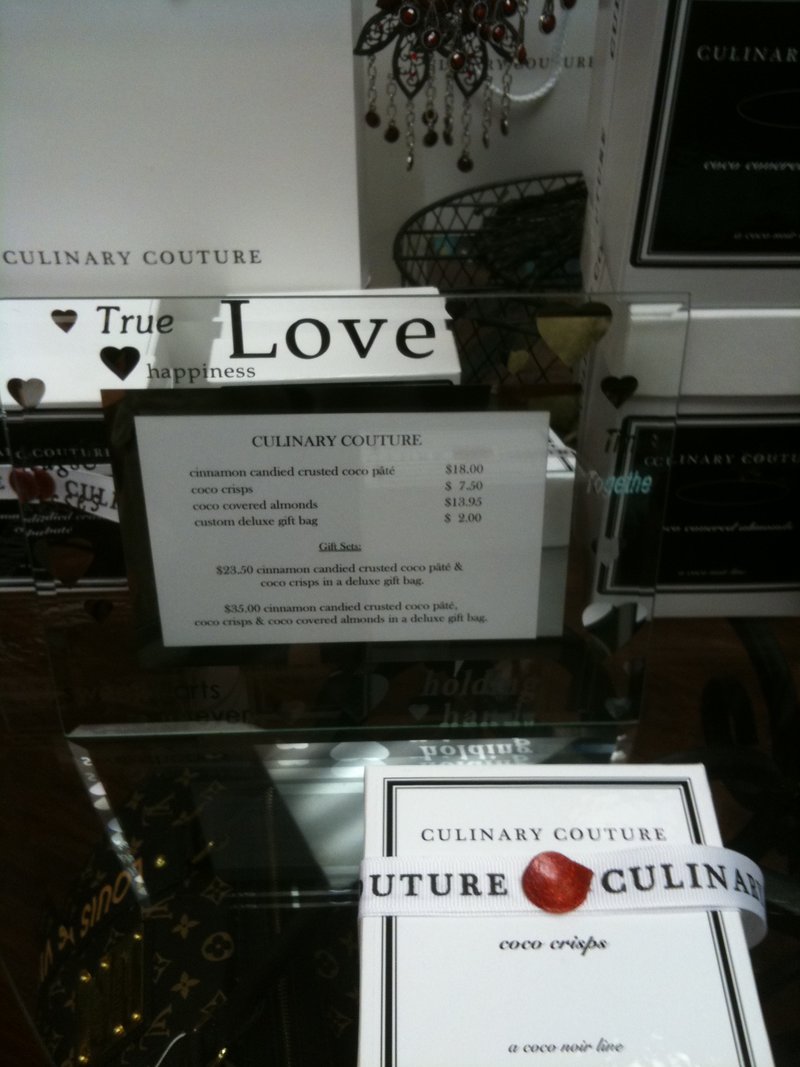 "They are delicious. Everything about them exudes quality and class."
  Cheryl Rowley - Principal, Cheryl Rowley Design, Inc




"The 'wow factor' Culinary Couture™'s coco pâté! A must for 'swag bags'; a fabulous dinner gift for a host or hostess. Don't forget yourself

 for this taste sensation!"


        Steve Sellery - Vice-President International Sales & Marketing, Robert Crowder and Co.
 

 


"I am just blown away: the packaging, the presentation, and then on top of it, 

you open it up and there is a little knife inside. This type of marketing just gets me!
Elisa Leone
    Principal, Western Skies Designs


"I LOVE the almonds, not too sweet with intense cocoa and the serving tongs a pleasant surprise."
Marva Martindale - 

Cre8tive Input.


"The coco pâté

 was awesome!!!!"
Mike Crump
Dallas,Texas
"Sue and Rosenbaum loved the coco pâté

."
Rosenbaum Hospitality
                                                           "

I love your videos! Keep up the good work! You are going to do great things." - Mike McGhee - CEO Accent Autobody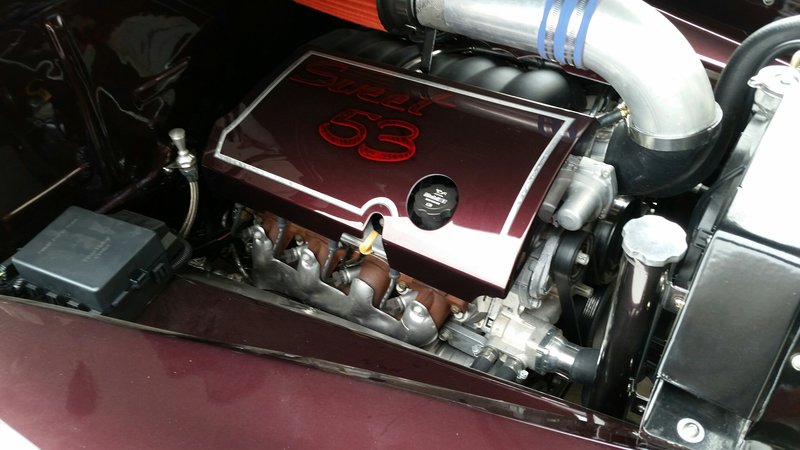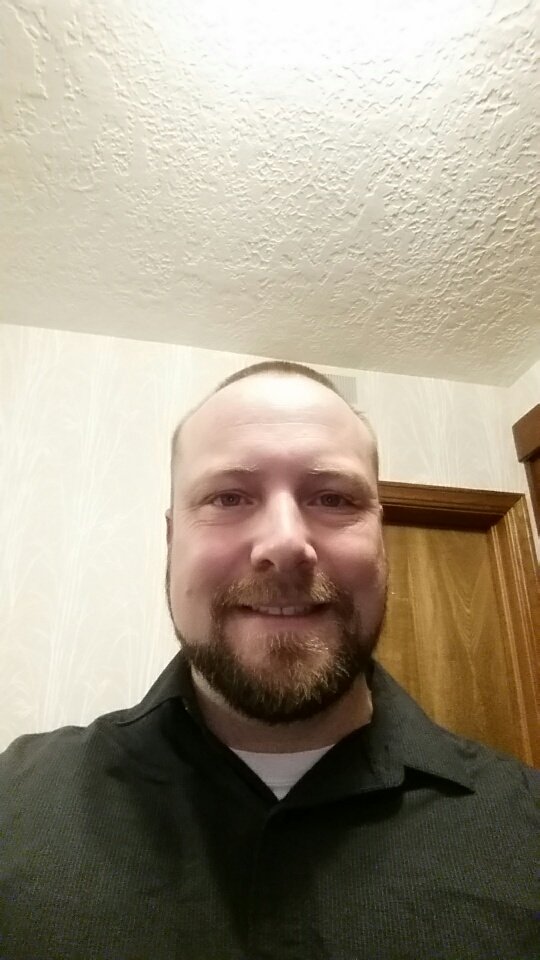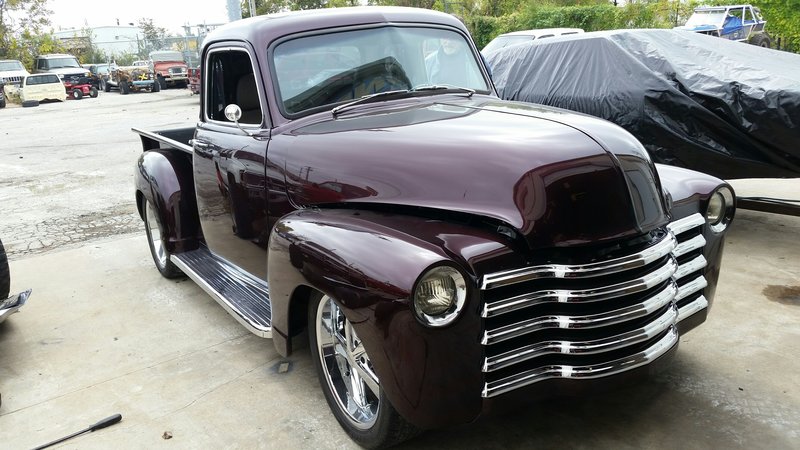 Whether you love 'em or hate 'em, reality television shows have captured the world's attention, throwing regular folks into the 
prime-time 
spotlight. The 
mostly
 unscripted drama that ensues can be both hard to watch and hard to resist. Even members of the natural products industry haven't escaped the draw of reality TV. Do you recognize familiar natural brands when they pop onto your screen?
CONFIDENTIALITY NOTICE:  This site, any attachments and verbiage are a US Trademark  of 
Culinary Couture ®
.  The information contained in this site is confidential and may constitute inside or non-public information under federal or state securities laws. 
Unauthorized printing, copying, distribution, or use of such information is strictly prohibited and may be unlawful.